Learn How to Start FM Radio Station- India. 100% Authentic  Step by Step Guide- 2020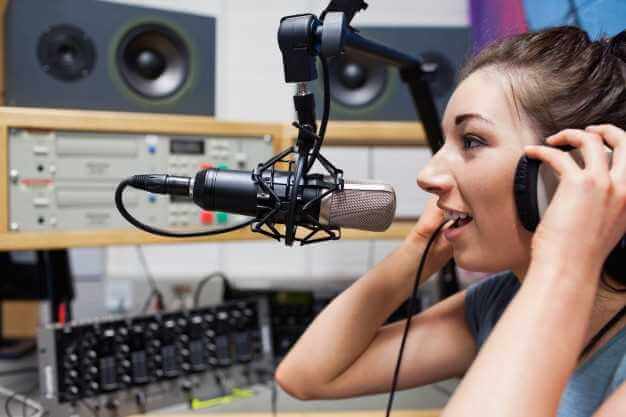 100% Authentic Step by Step Guide on how to Start FM Radio Stations in India. 
In this article, you shall learn how to start an online FM radio station, build a radio online and Radio stations in India are getting boom due to Prime Minister Mr. Narendra`s exclusive use of Radio against TV for his program Maan Ki Baat. The reason behind this is that FM radio station is probably the world`s oldest & the first audio medium of communication through Air frequencies. It requires low resources & it is the best medium of Free communication. It is can be used easily in emergency situations, quick communication, etc. In this article, you shall learn how to start FM radio station or build your radio online
Ease of Setup: FM Radio versus Internet Radio
Since the FM radio frequency is very expensive, Riggro Digital has introduced Internet radio technology to empower every radio aspirant to start their Internet radio station. Uniquely, our online radio stations play at just 2 kbps per second. Thus many FM & Community Radios Stations are broadcasting their FM radio stations on our platforms.  They get several tools like automation & scheduling software with Auto DJ. This helps them to cut down their operational costs up to 90%.
They are using our radio hosting services and streaming audios on their FM radio stations connecting our android apps to their transmitters.  Cloud Automation & Internet radio Broadcasting Solutions for FM Radios
One of our clients, Radio parbhani, says "We are extremely happy using the cloud automation radio broadcasting services by Riggro Digital. Now not only have less human dependency but also we are able to cut down the operational cost of our FM radio cost online by 90%. To Start Online FM Radio Station or best FM radio, you have to get permission from MIB (Ministry of Information & Broadcasting India). No one is entitled to provide this license except for the MIB.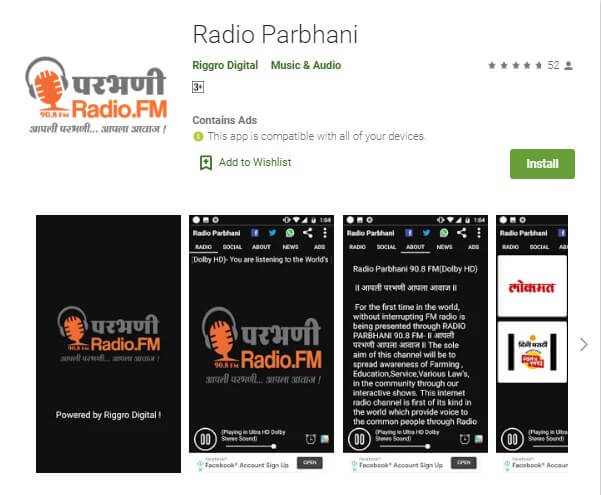 History of Internet radio stations
The first Internet radio in the words was founded in 1993. To date, we have developed the world's best technologies. All the online radio stations powered by Riggro Digital are amongst across the globe.  We have over 3 million-plus users on our stations. All our radio stations can be found on various global radio platforms, websites & apps like radio. garden, RadiosIndia.com, Radio.net, Streema, TuneIn Radio, apktume.com and  To start an Internet Radio Station, there is no license required from the MIB due to the fact there is no spectrum or no Frequency is required. The Internet Radios use the user's web connection for which the consumer is already paying. So as of now, the MIB has nowhere stated any license for Starting an Internet Radio or Online Radio Station.
Know what is the FM Radio Bidding Procedure in India?
The Ministry of Information & Broadcasting invited sealed Bids forms for expansion to start FM Radios in India through private agencies (Phase – II) as per TENDER No. 212/14/2005 – FM.
Expansion of FM radio stations in India-
Further, to expand more reach of FM Radio broadcasting in the country, the Government has embarked upon Phase III to enable setting up of private FM Radio channels in all cities with a population of more than 1 lakh. The bidding for which was approximately Rs. 50 Lakhs – up to Rs. 25 Cr depending upon the grades of the cities. Example- Mumbai, Nasik, Agra, etc.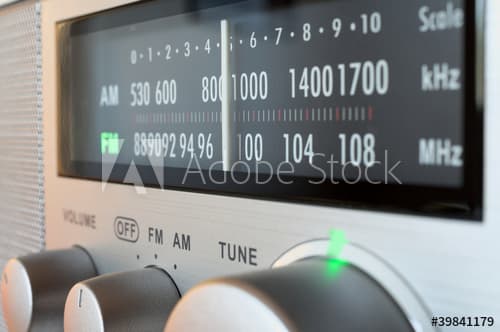 What are the Permissions and investments required to set up FM Radio Stations
Permission for the channels is granted on the basis of a Non-Refundable One Time Entry Fee (NOTEF). NOTEF is the capital investment for an FM Radio operator. NOTEF also includes annual license fees and operational expenses. In the same manner, Reserved Price (RP) or say bid prices for FM Radio channels in a city, largely depend upon the revenue generation potential of that particular city/coverage area. The Cabinet approved the RP for other 11 cities as Rs. 5 Lakhs as their population is less than 1 lakh and as these cities have their own strategic importance.
For new channels in existing FM Phase-II cities, the highest bid price received for that city in Phase-II.
And for new cities, Reserved Price will be calculated by various methods like Valuation of the FM Station, Valuation by GSDP (Gross State Domestic Product), Valuation based on Listener-ship, and Valuation based on revenue generation potential.
CITIES AND NUMBER OF CHANNELS TO START FM RADIO STATIONS IN INDIA.
A total of 338 channels in 91 cities across the country are being made available for bidding by Indian private companies at this stage for FM Radio License. The list of cities along with categories and the number of channels in each city for bidding is available on this Ministry's website www.mib.nic.in.
Every applicant shall be allowed to bid for only one FM Radio License per city provided that the total number of Channels allocated to an applicant shall not exceed the overall limit of 15% of the total Channels allocated in India.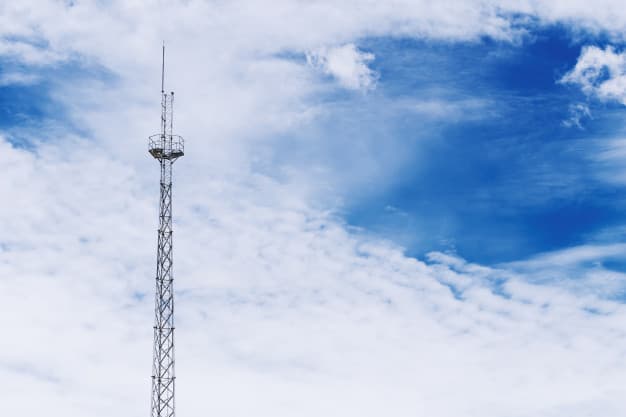 ELIGIBILITY FOR APPLICANTS WHO WISH TO START
Foreign Investment
In the applicant company, total foreign investment, including FDI by Overseas Corporate Bodies/Non – Resident Indians/Persons of Indian Origin, etc., portfolio investments by Foreign Institutional Investors (FII), within limits prescribed by RBI shall not exceed 20% of the paid-up equity in the entity, subject to the following conditions for FM Radio License in India
1:- One Indian individual or company owns more than 50% of the paid-up equity in the applicant entity excluding the equity held by banks and other lending institutions.
2:-  The majority shareholder exercises management control over the applicant entity.
3:-The applicant entity has only resident Indians as directors on the board.
4:- All key executive officers of the applicant entity are resident Indians.
Eligibility
The applicants who want to Start FM Radio Stations will be eligible to participate in bidding for Channels in all the four regions, their financial eligibility shall be assessed on the basis of the following criteria:
Minimum Net Worth required for one Channel per City in each region :
| | | |
| --- | --- | --- |
| § | D category Cities: | Rs. 50 Lakh. |
| § | C category Cities: | Rs. 1 Crore. |
| § | B category Cities: | Rs. 2 Crore. |
| § | A or A+ category Cities: | Rs. 3 Crore. |
| § | All Cities in all regions: | Rs. 10 Crore. |
The applicant company who wants to Start FM Radio Stations would be required to furnish annual reports and audited final accounts for the last three years, or in the case of a newly incorporated company, balance sheets from the date of incorporation till March 31, 2005.
An applicant company registered after March 31, 2005, shall have to demonstrate its net worth as on 30.9.2005.
DISQUALIFICATIONS
Companies not incorporated in India.
Any company controlled by a person convicted of an offense involving moral turpitude or declared as insolvent or applied for being declared insolvent;
Company associate of or controlled by a Trust, Society or Non-Profit Organization;
A company controlled by or associated with a religious body;
Any company controlled by or associated with a political body;
The company which is functioning as an advertising agency or is an associate of an advertising agency or is controlled by an advertising agency or person associated with an advertising agency;
A subsidiary company of any applicant in the same City;
Holding company of any applicant in the same City;
Companies with the Same Management within a City;
More than one Inter-Connected Undertaking in the same City.
Any company that has been debarred from taking part in the bidding process by virtue of default in Phase – I or it's an associate company with the same management.
The defaulters of conditions under Phase-I, who have contested the revocation of their Letters of Intent/License Agreements, thereby continue to be debarred from participating in any future bidding process as per Phase policy.